AMD Radeon RX 6800 XT 16GB
AMD Radeon RX 6800 XT 16GB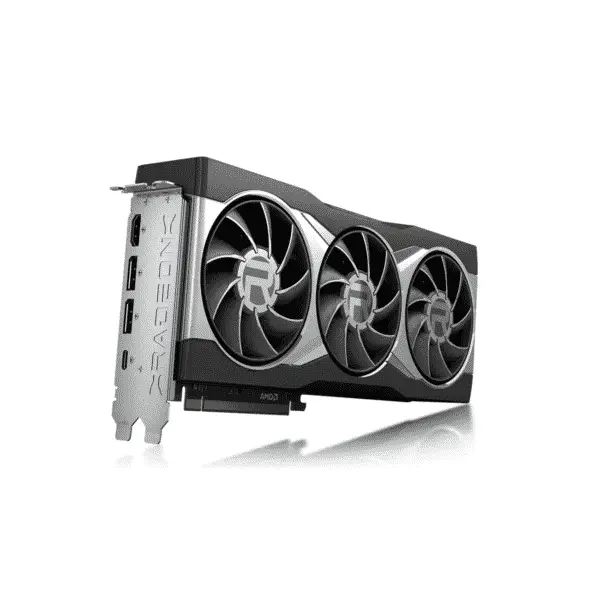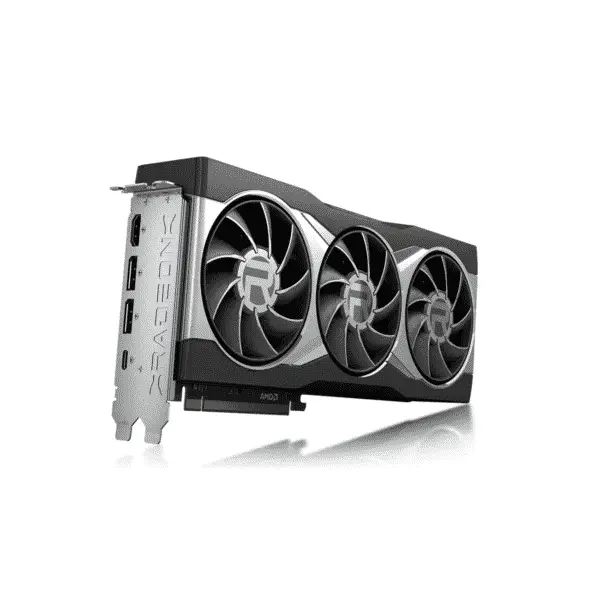 Cores

:

4608 Stream Processors

Resolutions Supported

:

3840 × 2160
AMD Radeon RX 6800 XT Features
The AMD Radeon RX 6800 XT 16GB is based on RDNA 2.0 7nm architecture and has 4608 Stream Processors. It also has a base clock of 1825 MHz coupled with a boost clock of 2250 MHz. Inside the GeForce GTX 980 there are 26.8 billion transistors, 288 texture units and an additional 128 ROPs.
This card has a memory size of 16GB GDDR6 running at a memory clock effective of 2000 MHz. Moreover, the memory interface width is 256-bit and the memory bandwidth is 512.0 GB/s.
AMD Radeon RX 6800 XT has a DirectX Version of 12 and is both VR ready and G-sync compatible. Furthermore it supports OpenCL 2.1, OpenGL 4.6 and shader model 6.5. It is neither SLI compatible, VR ready nor does it support RGB lighting. Extra technologies include: HDMI 4K Support, 4K H264 Decode, H265/HEVC Decode.
The maximum digital resolution is 3840 × 2160. As for the I/O ports, there is a display port 1.4 with DSC as well as an HDMI 2.1 VRR & FRL. However there is no VGA, dual-link DVI or single-link DVI. The card requires 2x 8-pin and has a PSU recommendation of 750 W. AMD Radeon RX 6800 XT has a graphics card power of 300 W along with the interface PCI Express 4.0 x16. Its dimensions are 10.5″ (267 mm) x 4.7″ (120 mm)x 2.5-Slot. Released on the 18th November 2020, it had a starting price of $649 USD.
View more variants of the AMD Radeon RX 6800 XT here.
Specs
General
| | |
| --- | --- |
| Manufacturer | AMD |
| GPU Architecture | RDNA 2.0 7nm |
| Base Clock | 1825 MHz |
| Boost Clock | 2250 MHz |
| Transistor Amount | 26.8 Billion |
| Cores | 4608 Stream Processors |
| Texture Units | 288 |
| ROPs | 128 |
Memory
| | |
| --- | --- |
| Memory Size | 16GB GDDR6 |
| Memory Clock | 2000 MHz |
| Memory Interface Width | 256-bit |
| Memory Bandwidth | 512.0 GB/s |
Technologies
| | |
| --- | --- |
| DirectX® Version | 12 |
| G-Sync/FreeSync | |
| OpenCL | 2.1 |
| OpenGL | 4.6 |
| Shader Model | 6.5 |
| SLI/Crossfire Ready | |
| VR Ready | |
| RGB Lighting | |
| Extra Technologies | HDMI 4K Support, 4K H264 Decode, 4K H264 Encode, Windows 10 - 64-Bit Edition Linux x86_6, H265/HEVC Decode |
Connectivity
| | |
| --- | --- |
| Maximum resolution | 3840 × 2160 |
| Display Port | 1.4 with DSC |
| HDMI | HDMI 2.1 VRR and FRL |
| USB-C | Yes |
| Dual Link DVI | No |
| Single Link DVI | No |
| VGA | No |
Requirements
| | |
| --- | --- |
| Interface | PCIe 4.0 x16 |
| Power Connectors | 2x 8-pin |
| PSU Recommendation | 750 W |
| Graphics Card Power | 300 W |
Dimensions
| | |
| --- | --- |
| Length | 10.5" (267 mm) |
| Width | 4.7" (120 mm) |
| Height | 2.5 slots |
Extra Information
| | |
| --- | --- |
| Price (at release) | $649 USD |
| Weight | 1.1kg |
| Released | 18 November, 2020 |
Reviews