Gaming on the Cheapest Laptop
In my hunt for a decent cheap laptop, I came across a Dell Inspiron 15 3000 which was on sale for about $150 usd. The original price was around over double at the time and so I thought it would be worth a shot to try and play some games on it.
It was pretty much one of the cheapest laptop that Dell had and it is also one of the cheapest laptops I've come across. I could already imagine that without a graphics card it wouldn't be able to play every game at the highest settings but I was curious to see what could be played on it.
Also check out:
| Positives | Negatives |
| --- | --- |
| 1080p LED Screen looks great | 4GB ram is low |
| Battery life is not too bad | 128GB storage is low |
| Very cheap | No dedicated graphics |
| Keyboard is quite good feeling | Plastic housing and leaves fingerprints |
Requirements for the cheapest laptop
For the cheapest laptop I added a few requirements just to make sure the laptop is actually worth using. 
Firstly, the laptop has to be brand new. This is mainly because the used market with laptops changes a lot and so many things affect the cost. I wanted to get a laptop that other people could also get at the same or similar price. Usually with used laptops someone might get a good deal on one but then other people won't be able to get the same price.
Secondly, It has to be a Windows laptop. Basically, I just want to exclude Chromebooks because, although they are really cheap, they are not going to be able to play any games. Macs and Linux laptops would also be fine here but you would also be limited to the games you could play.
And that's it.
So this is the laptop we are going to test. It's the Dell Inspiron 15 3000. There are a wide range of these laptops, each with different specs so I'll list the specs of this laptop here.
This Laptop cost £126 or around $150 so it's very affordable.
Dell Inspiron 15 3000 Specs
So the specs of this laptop are as follows:
Intel Pentium silver N5030
4GB DDR4 2400 MHz Ram
128GB PCI-e NVMe SSD
Intel UHD graphics 605
15.6 inch 1080p LED Screen
Unboxing the Dell Inspiron 15 3000
So inside the box you get the instruction manuals.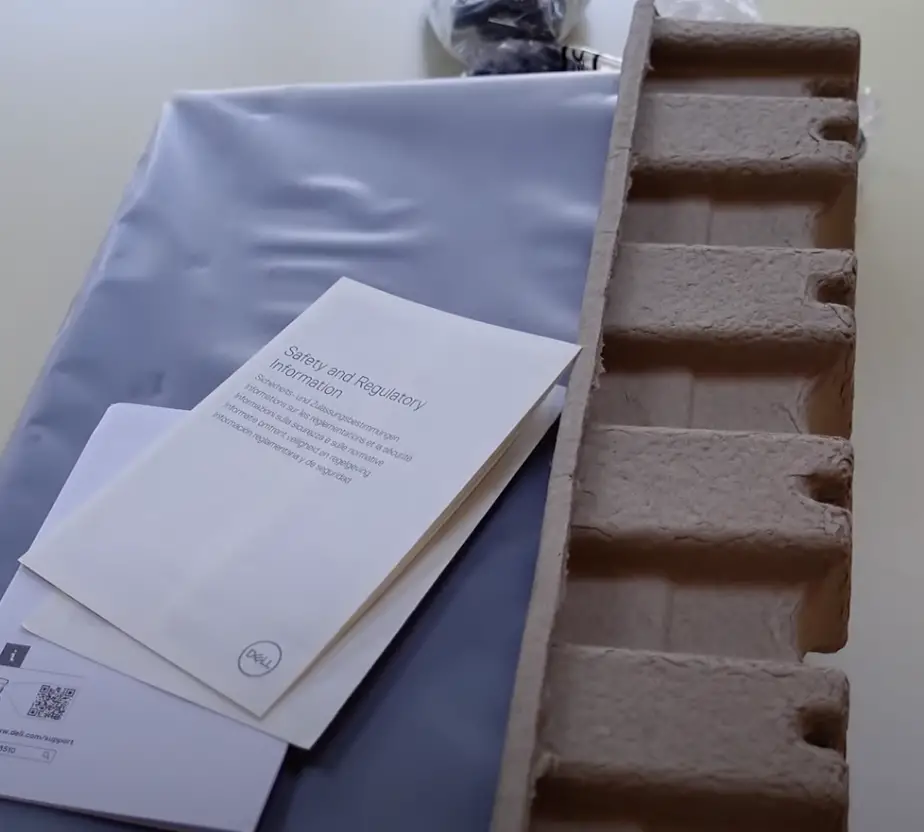 You also get the power cable to charge the laptop.
And then you get the laptop as well and that's all that's in the box.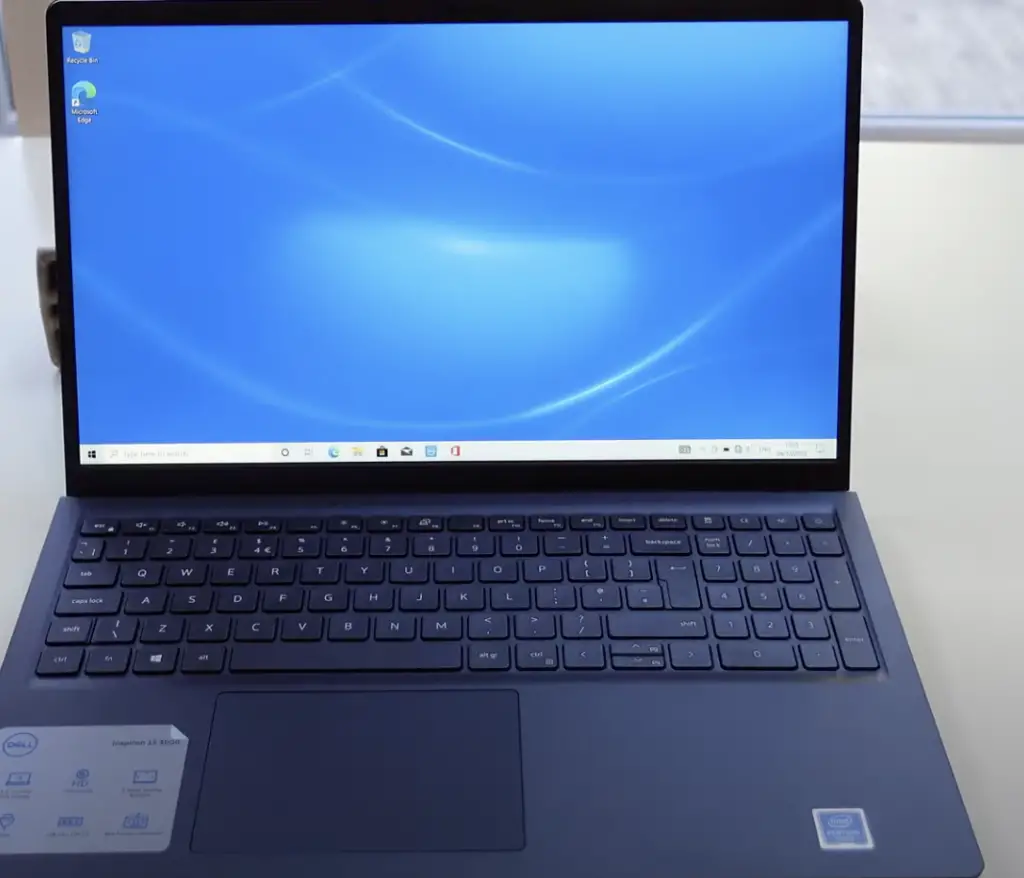 Dell Inspiron 15 3000 Keyboard

The keyboard on the Dell Inspiron 15 3000 is made from plastic and can flex a little but it actually fees quite good to type on. Theres a good amount of key travel and the keys are spaced out nicely. There is no backlighting of the sorts but you can't really expect that at this price point.
Dell Inspiron 15 3000 Trackpad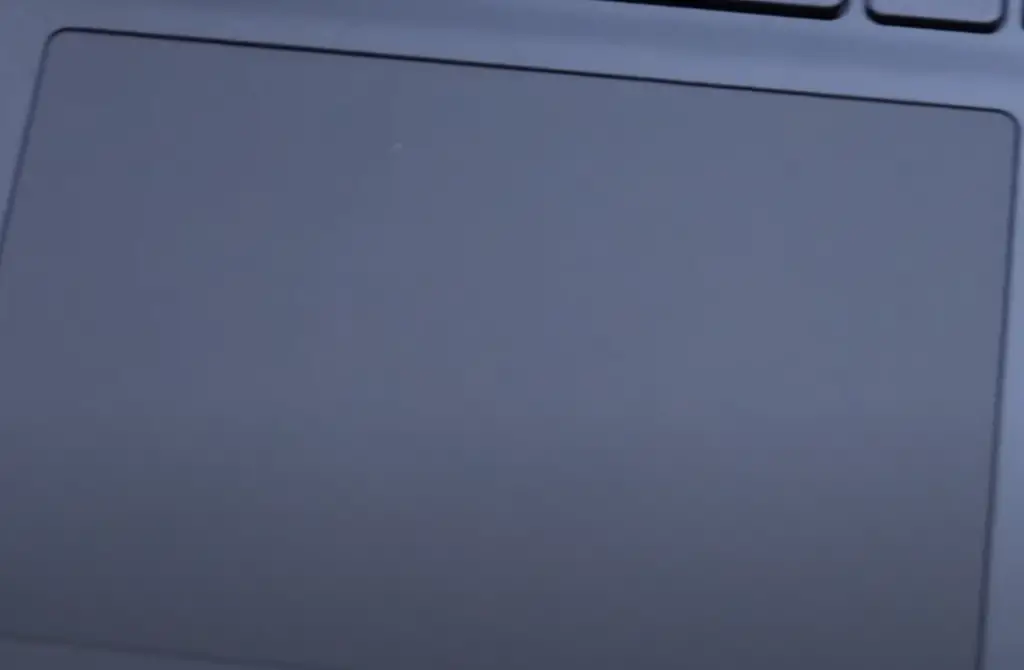 The trackpad, on the other hand, does need some improvement. It's not the easiest trackpad to use and the clicking is a little difficult at times but it's not the worst trackpad I've seen. 
Dell Inspiron 15 3000 Plastic Housing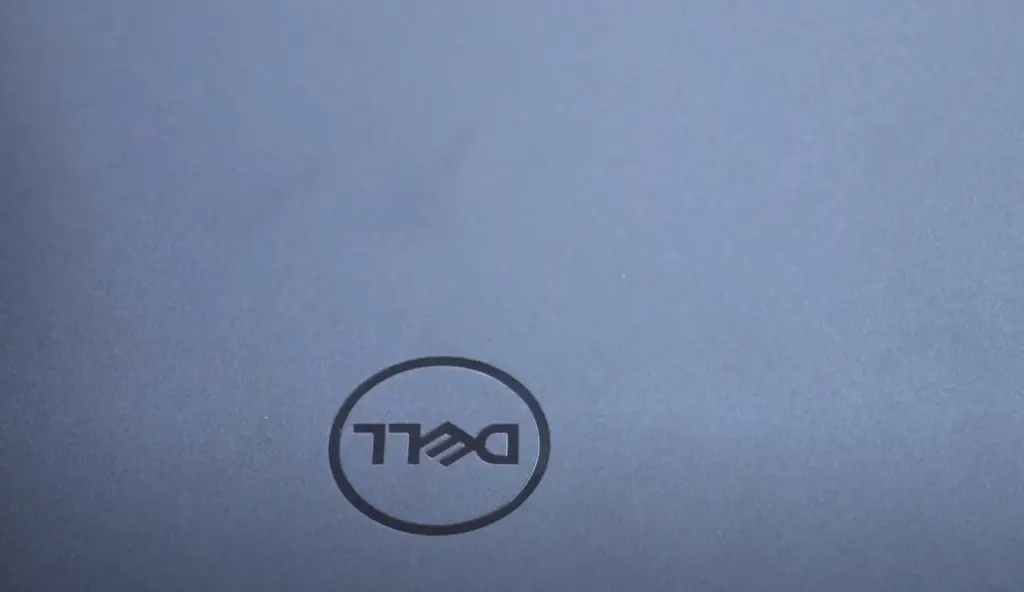 The Dell Inspiron 15 3000 has a plastic housing which doesn't feel very premium. It's not bad by any means but plastic always feels a lot cheaper and it does flex more around the screen area. The actual matte feel of the laptop is quite nice but it will still leave fingerprints. 
Dell Inspiron 15 3000 Screen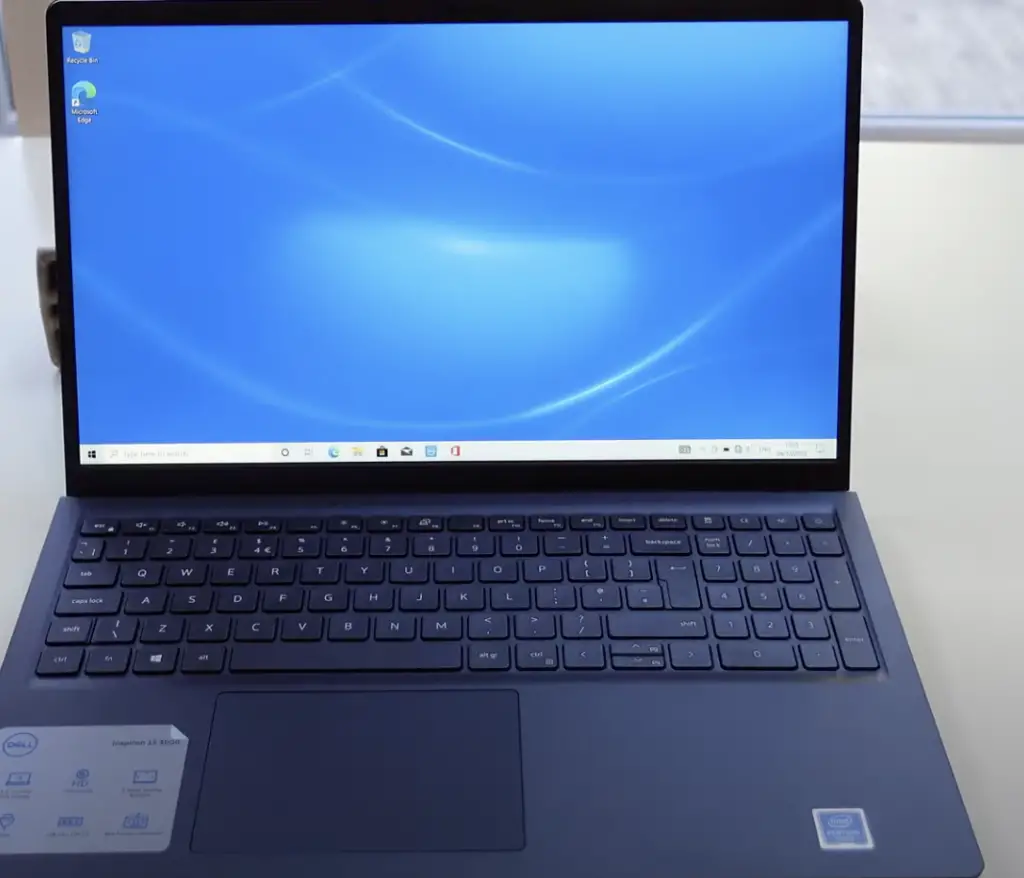 One of the best features of this laptop is probably the screen. It has a 1080p LED screen which looks great – especially at this price point. Usually you would expect to see 720p screens. The brightness is not too bad either.
Dell Inspiron 15 3000 Ports

There are a wide range of ports on the Dell Inspiron 15 3000 Laptop. There is the power adapter connector, HDMI, 3 USB ports and SD card.
Dell Inspiron 15 3000 Battery
Inside the Dell Inspiron 15 3000, there is a 3 Cell battery 41 Wh which is fine for most tasks like browsing and using Microsoft office. When gaming, however, you will notice that the battery runs out a lot faster. The included 65W AC adapter charges the laptop quite quickly so it shouldn't be too much of a problem.
Gaming on the Cheapest Laptop
These are the benchmarks for GTA 5, Rocket League, Left 4 Dead 2, Fall Guys, CS:GO, Cinebench and 3D Mark.
Cinebench gave the laptop a score of 810 points which is quite low but to be expected.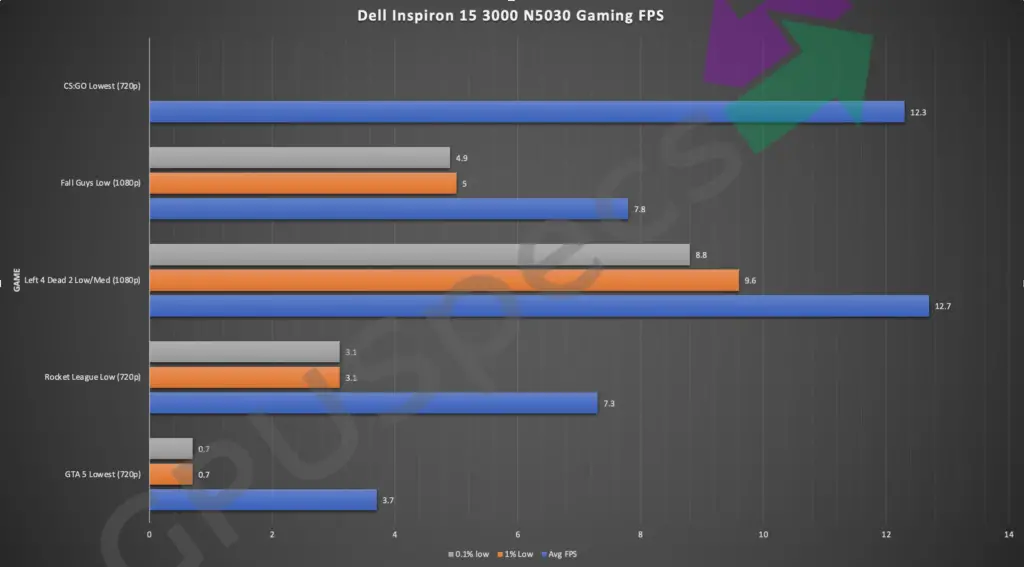 Gaming on the Cheapest Laptop - Video
Here is the video of Can you game on the cheapest laptop. It has gameplay and benchmarks.
Overall the laptop doesn't make a great gaming laptop. For some older and less demanding games, the laptop would be a good choice but for new games I wouldn't recommend it. This laptop doesn't have a dedicated graphics card and so it struggles in most games. Having said this however, the laptop performs very well at word processing, spreadsheets and web browsing so is very useful if that's what you want to do.