EVGA GeForce GT 1030 SC 2GB (02G-P4-6338-KR)
EVGA GeForce GT 1030 SC 2GB (02G-P4-6338-KR)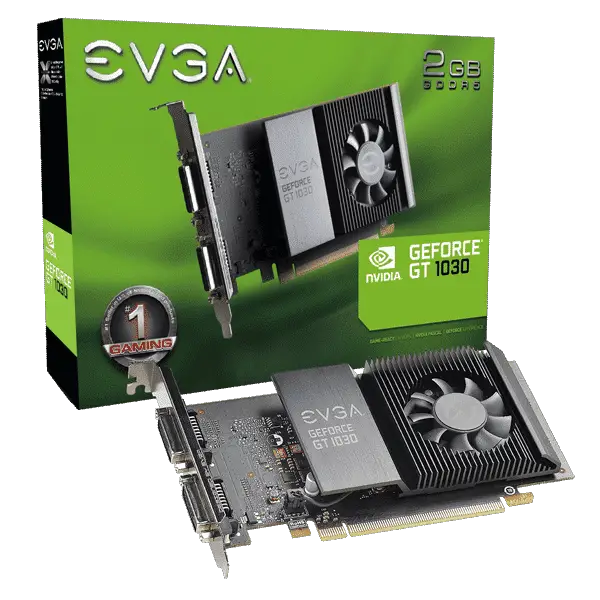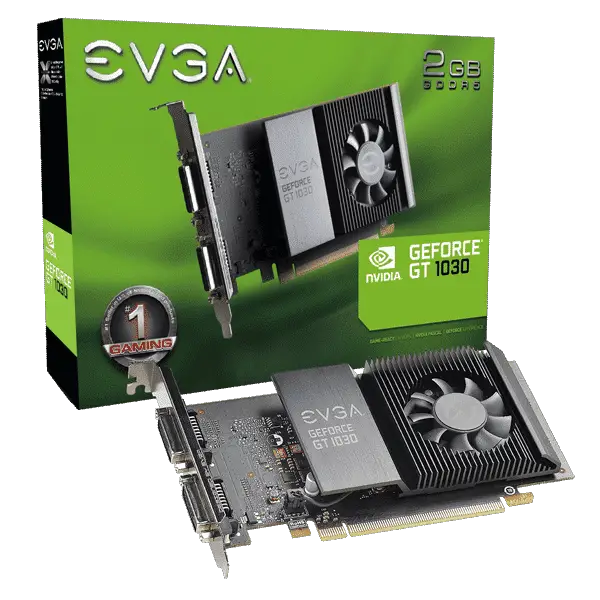 EVGA GeForce GT 1030 SC 2GB (02G-P4-6338-KR)
Accelerate your entire PC experience with the fast, powerful EVGA GeForce GT 1030 SC 2GB graphics card. Its award-winning NVIDIA Pascal™ architecture, powerful graphics engine, and state-of-the-art technologies give you the performance upgrade you need to drive today's most demanding PC applications.
What We think
The EVGA GeForce GT 1030 SC 2GB is a decent card. Whilst it won't get you 60fps at maximum settings in most games, it's great card for general purpose use and some lighter games. The EVGA GeForce GT 1030 SC 2GB is great for smaller PC cases as well as being fairly cheap. This is due to the fact that the card is very small and only takes up 1 slot. Additionally no power connectors are required so it will work in most computers.
In some games we tested the EVGA GeForce GT 1030 SC 2GB holds up quite well. In GTA 5 we used high settings with various options turned off (No AA, low population and med shadows). We achieved a solid 60fps most of the time with the ocassional dip into the high 30s and 40s. There are some alternatives such as the rx 550 which you may be able to get cheaper.
2x Single-Link DVI-D
Supports up to 2 1920×1200 digital displays
Built for EVGA Precision XOC
This new version of Precision is built for the NVIDIA Pascal architecture and combines the best of EVGA Precision and EVGA OC Scanner to give you never before seen overclocking features and built in automatic tuning.
More Nvidia Cards.
EVGA GeForce GT 1030 SC 2GB (02G-P4-6338-KR) - Specs
General
Manufacturer

GPU Architecture

Cores

Base Clock

Boost Clock

Transistor Amount

Texture Units

ROPs
Memory
Memory Size

Memory Clock Effective

Memory Interface Width

Memory Bandwidth
Technologies
DirectX® Version

G-Sync/FreeSync

OpenCL

OpenGL

Shader Model

SLI/Crossfire Ready

VR Ready

RGB Lighting

Extra Technologies
Connectivity
Maximum resolution

Display Port

HDMI

Dual Link DVI

Single Link DVI

VGA
Requirements
Interface

Power Connectors

PSU Recommendation

Graphics Card Power
Extra Information
Price (at release)

Weight
EVGA GeForce GT 1030 SC 2GB (02G-P4-6338-KR) - Reviews