I Bought a Gaming PC from CEX and Received This
In this article we buy a gaming PC from CEX. CEX is an online store where people can sell, trade and buy used DVDs, CDs, games, phones and even computer hardware. Because of this, everything CEX sells is used or refurbished. While most purchases from CEX are fairly decent from my experience, sometimes you really get bad quality or broken items. In this article we bought a gaming PC from CEX for £245 and the quality really wasn't up to standard.
Check out our review of the cheapest pre built gaming PC if you're interested.
The Gaming PC from CEX Purchased
When you buy from CEX, you really don't get too much info on what you are getting. They usually give you a grade and some basic components but other components and images aren't usually given. You do get warranty, but sending back a PC this size is usually a lot of hassle.
This is what we purchased from CEX let's take a look.
So as you can see here, we have a Custom built gaming PC with and AMD FX 6300, 8GB RAM, 1TB HDD, AMD R9 380, Windows 10 and the grade is a B. CEX gradings have just three grades A, B and C so grade B should be about an average respectable and decent condition.
Unboxing of the Gaming PC from CEX
Alright, so let's get into the unboxing. First in the box we get the AMD FX 6300 box with the original heat sink. This is unusual in a custom built gaming PC but i guess it's not a bad thing to have (and in this case we actually needed it).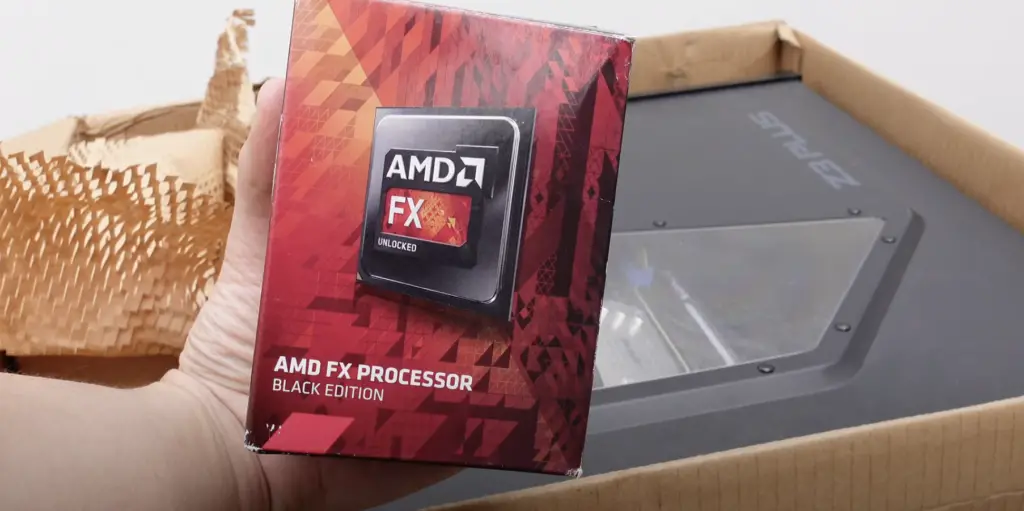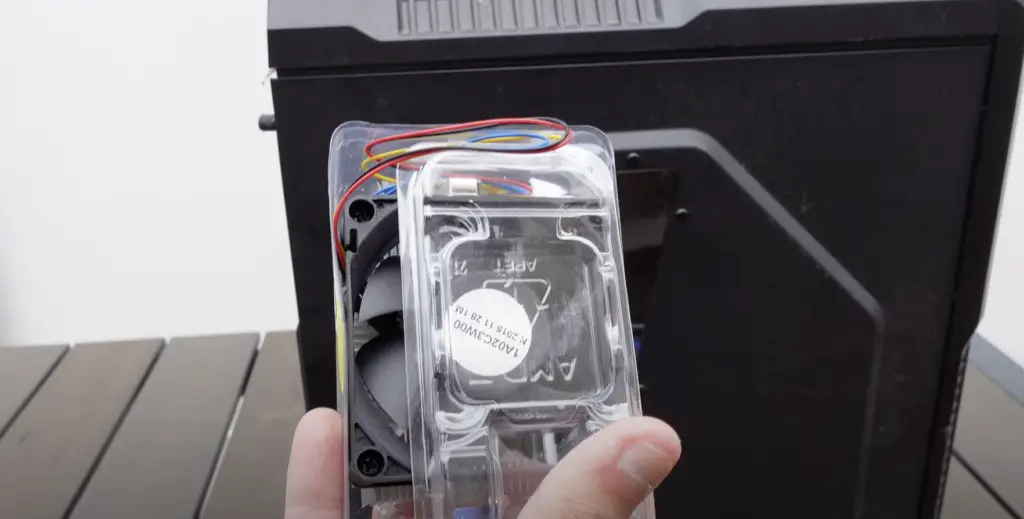 Inside another box, we have the power cable and two wifi antennas for the wifi card.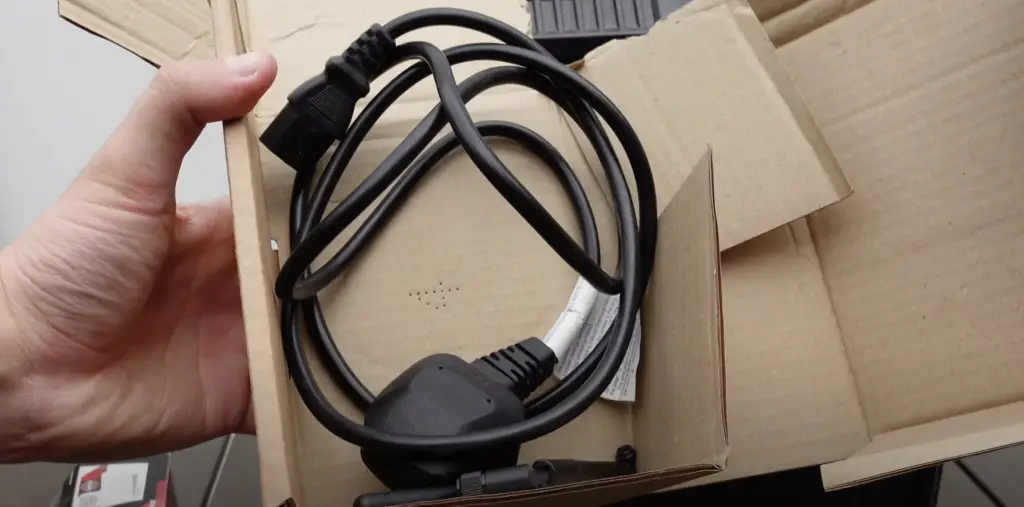 And… here's the gaming PC from CEX. It doesn't look too bad so far but we have to open it to find out those other specs and see what kind of condition it's in.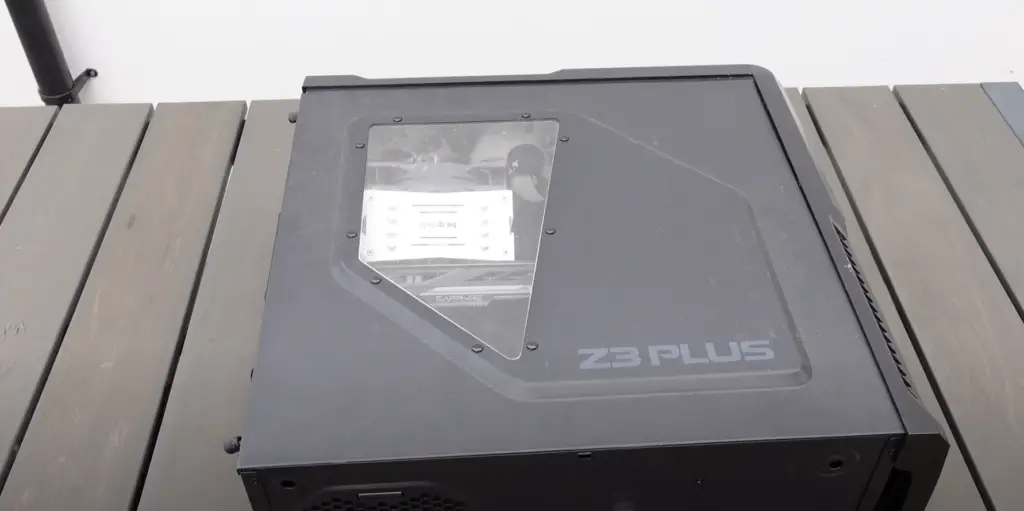 Opening the Gaming PC case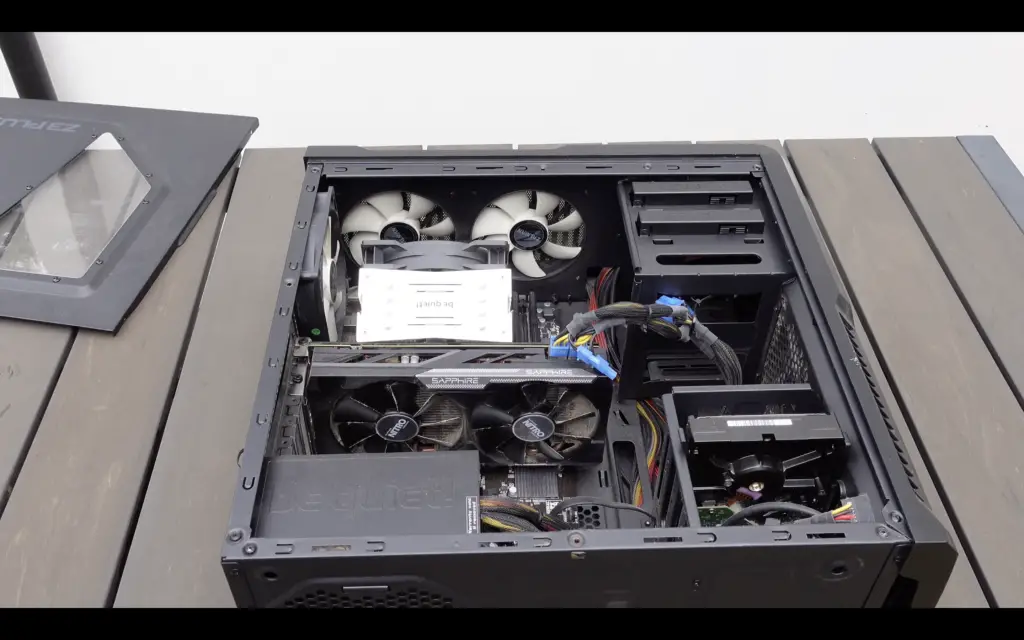 So now we have the gaming PC opened we can see everything this PC has to offer. If you noticed in the previous image the thumb screws were bent a little so they don't fit in that great.
So the specs are:
AMD FX 6300 CPU
Gigabyte AMD+ Motherboard
BeQuiet Pure Power 600W 80 plus bronze PSU
8GB (2 x 4GB) Corsair Vengeance DDR3 1600 MHz Ram
Sapphire AMD R9 380 4GB
WD 1TB Blue HDD
And some Zalman PC Case
As you might be able to see from the image, the heatsink is completely loose and has broken off. It was just loose and rattling around inside the case on top of the graphics card. What's interesting is that it didn't seem to have the mounting bracket in the case for this heatsink so i'm not really sure how it was even attached in the first place…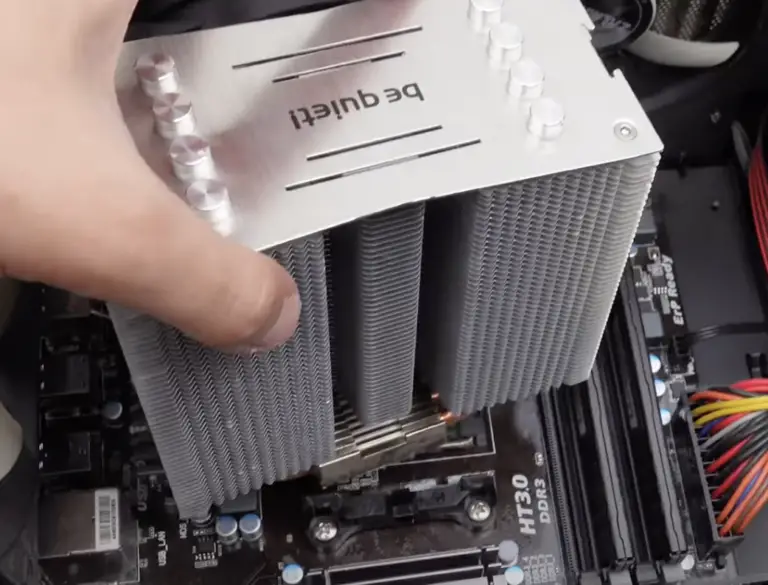 This PC was not cleaned at all before it was sold or sent to me. You can tell by how much dust there was. This dust was not just small bits either, they were huge chunks clumped up everywhere within the case.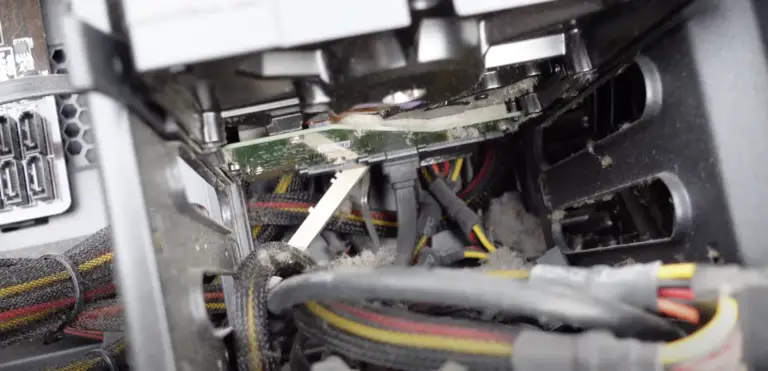 There was pretty much no cable management within this case, all the cables were just tucked under the hard drive bay. I know that they didn't build this PC as it was probably sold to them like this, but I would still expect them to at least clean up the dust before they sent it.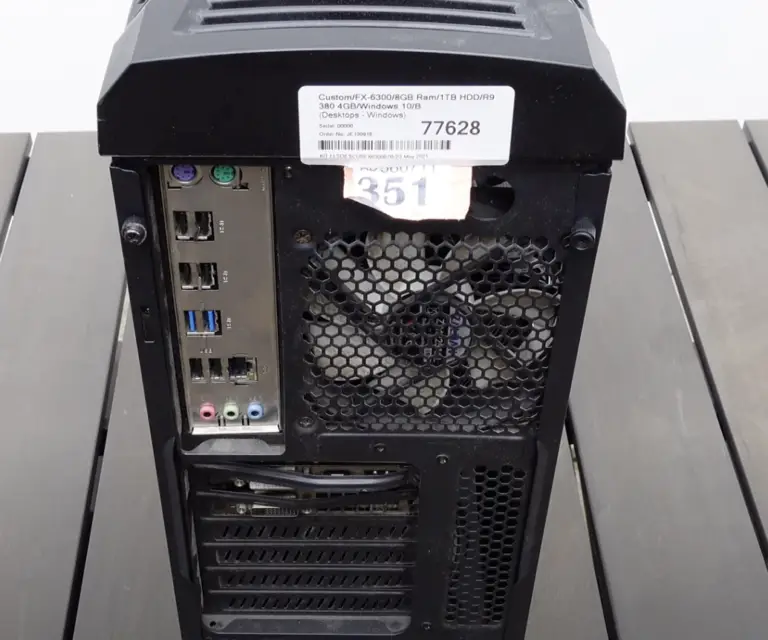 So here we have the ports on this PC. On the motherboard we have the two legacy mouse and keyboard inputs, 6 USB2.0 ports, 2 USB 3.0 ports, ethernet and the audio jacks.
On the graphics card there are two DVI ports, one HDMI and one Display Port.
Overall the port selection is pretty decent on this PC.
But if we move to the front panel ports then it's a bit of a different story.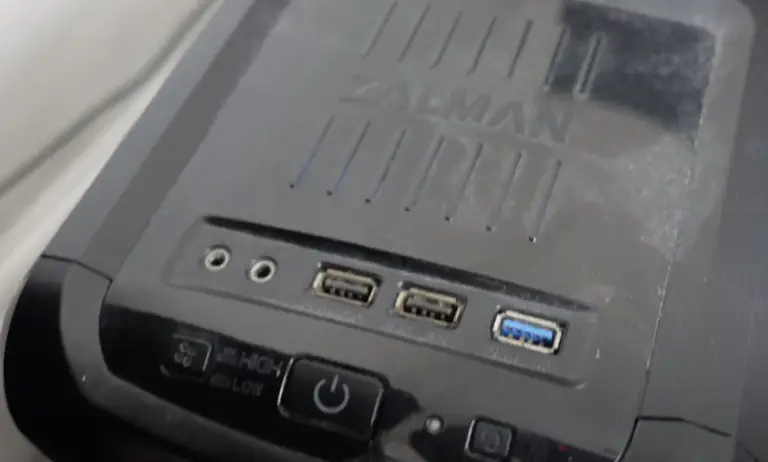 The front panel ports contain 2 USB 2.0, 1 USB 3.0, headphone and microphone jacks. These ports didn't work and i'm not sure why because the power button worked fine. When plugging something into the headphone jack it feels really loose so it might be broken from the inside.
As you may be able to see in the image, the motherboard has sunk slightly meaning that the ports are no longer aligned correctly. This is probably something to do with the case being broken perhaps during shipping. In order to plug stuff in I had to bend the metal tabs out the way and the bottom ports weren't accessible.
The same had to be done to the bars  covering the graphics card otherwise you couldn't plug in any HDMI or Display Port cable.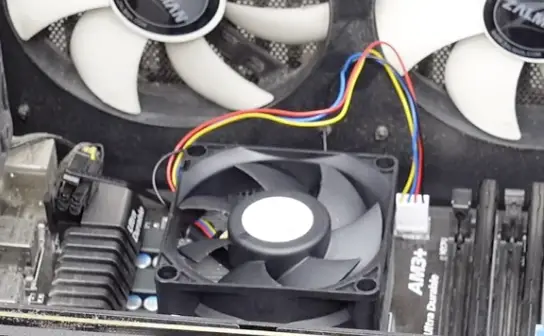 So after fixing the heatsink and attaching on the old heatsink, we could test some games. Surprisingly, the PC turned on just fine and seemed to have no problems running games off of an SSD.
It performs quite well in most games. Fortnite gave a decent FPS of 50.1 and most other games gave good average FPS. However, in some cases there was some stuttering as show by those 1% and 0.1% lows.
Youtube Video for the Gaming PC from CEX
The gaming PC from CEX actually performs pretty decently, however the quality and state it was sent in was not very good. There is a chance it got damaged in shipping but it seems strange how the heatsink didn't even have the mounting bracket for it to be attached. This makes me think that this PC was purposely sent out like this (or they didn't know).
If someone didn't know how to fix this problem they would more than likely have a broken PC that they can't use. CEX do offer a 1 year warranty but sending a PC of this size back and fourth is not going to be easy.
Last update on 2023-12-02 / Affiliate links / Images from Amazon Product Advertising API