External GPU Enclosures Explained
External GPU enclosures are a great way for people using laptops or under powered PCs to get in on some of the GPU action. An external GPU enclosure simply houses a full desktop graphics card within it and then connects to the laptop or PC so you can use the graphics card to your advantage.
Prior to thunderbolt 3, there were not many ways you could get the bandwidth needed to provide data back and fourth between your laptop and the eGPU. Thunderbolt 3 provides 40Gbps link speed and connects via the USB-C interface.
Even some people with gaming laptops (or the option to use gaming laptops) opt to use eGPUs. This is because they have the advantage of being a full desktop graphics card, fairly portable in addition to having great cooling (unlike laptops).
Can I use external GPU Enclosures on my laptop?
For an eGPU, you need a Thunderbolt 3 port on your laptop or PC. Most laptops actually don't meet this requirement meaning you won't be able to use the majority of eGPUs. There are other ways to connect but the majority are very slow or require opening up your laptop and using a PCI-e riser.
Be sure to check the requirements of the eGPU that you're buying as they differ a lot.
I don't have a thunderbolt 3 Port, can I use external GPU Enclosures?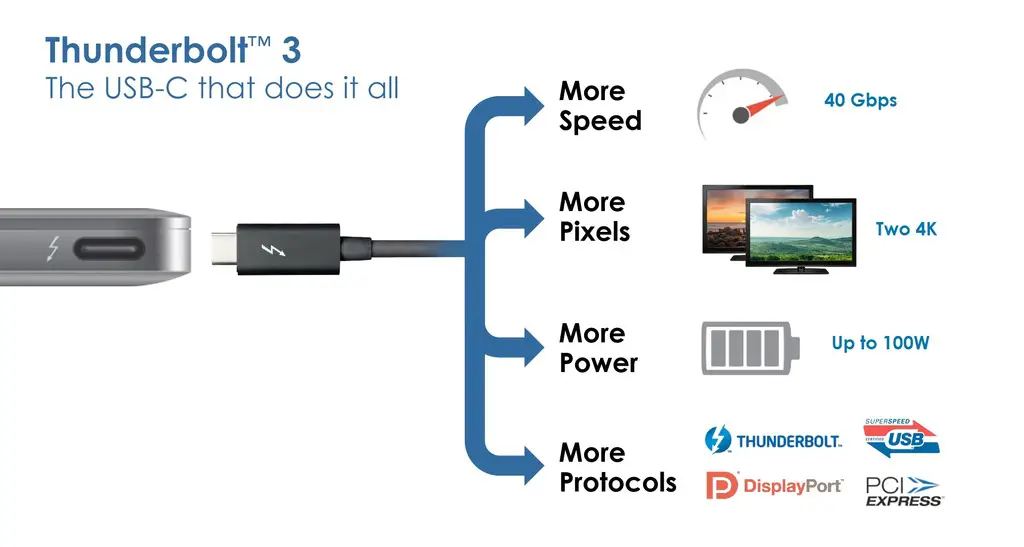 There are ways to connect your laptop without using thunderbolt 3 but the majority are slow and don't provide a great experience. Thunderbolt 3 provides 40Gbps so is the ideal port to use. 
Another option requires opening up the laptop and using a PCI-e riser but this is not ideal. We would recommend not using an eGPU if you don't have a thunderbolt 3 port.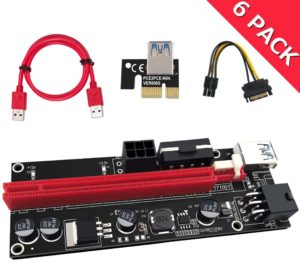 Should I get an eGPU or PC
If you can afford to get a PC then we would recommend getting that. If you can get an eGPU and and want to use your graphics card then you can go ahead and buy an eGPU but the housing costs aren't that cheap
eGPUs are a great way to connect to laptops to get more power. An eGPU and a laptop is a lot more travel friendly than a full tower pc. Some people want more power in their laptop and using an eGPU is an ideal way. Furthermore, the cooling is a lot better in an enclosure than in a gaming laptop.
eGPUs also work well on macs most of which don't have a dedicated graphics card but do have thunderbolt 3.
Usually just the housing, cables and power supply. The graphics card is usually not included and so you can choose your own graphics card.
A power supply is usually included and is required to power the graphics card as the power from the laptop is not anywhere near enough. Some eGPU housings include a graphics card so be sure to check!
External GPU power supply
Another power supply is usually included in the external housing that has to be plugged in. This is due to the fact that the graphics card requires a lot more power than the laptop can supply. 
Can I use any graphics card on an eGPU?
Most graphics cards will work. You will want to make sure that the eGPU housing supports it in length and power requirements. Most enclosures should include the power connectors needed for any GPU.
Check your eGPU enclosure for the full list of supported cards.
We recommend using the RTX lineup for graphics cards in an eGPU as they're the latest and include ray tracing and AI.
RTX 2080 Ti for 4k Gaming at ultra 60 fps
RTX 2070 SUPER for 1440p gaming at ultra
RTX 2060 for 1080p gaming at ultra
Can I use an Alienware Enclosure with a non alienware laptop?
No, Alienware doesn't use Thunderbolt 3. They developed their own proprietary connector and device called Alienware graphics amplifier. This means that Alienware enclosures only work with Alienware laptops.
What should be noted when buying an eGPU enclosure?
You want to make sure the size of the enclosure is big enough to fit your desired graphics card in. You also want to take the size into account because you will have to carry it around if you're using it as a portable device.
There will be a list of supported graphics card on the eGPU enclosures website
The ports will come from the graphics card you're using but there may also be other ports like usb 3 that you can make use of.
The eGPU may include a power supply in which case it will most likely have the power connectors you need. If you have to get your own, make sure you have the right amount of 6 pin and 8 pin connectors for your graphics card.
As with any graphics card you want ideal cooling to stop thermal throttling. Having a enclosure that has good airflow or fans will help you get the best performance in games.
We have seen many great features from external GPU enclosures. The main points to take away is the fact that you need thunderbolt 3 for a good experience and the fact that not all eGPU housings are made the same. Be sure to check our other guides here.