All Nvidia Ampere Graphics Cards Released
Nvidia Ampere is a new GPU architecture that raises the bar for high-performance, energy-efficient computing. It has been designed from the ground up to deliver unmatched performance and efficiency with ground breaking technologies such as unified memory system and new RT cores that accelerate ray tracing applications.
If you're looking for the best graphics card available today, then Nvidia Ampere is what you want. The latest generation of GPU's are much more powerful and efficient than their predecessors, with a nearly 2x performance increase on previous generations. These new cards also have some major improvements in power efficiency over Pascal-based cards.
If that wasn't enough to sell you on these new chipsets, they also come with built-in ray tracing acceleration hardware which will enable developers to create stunning visuals in games.
Nvidia Ampere graphics cards are the latest in the line of Nvidia's high-end GPU offerings. It was designed with artificial intelligence in mind, and has been said to be a breakthrough for deep learning neural networks.
The new cards utilizes an 8nm manufacturing process. 
This means the performance should increase while power consumption decreases. This could make it an attractive option for gamers who want to run powerful graphics applications or play demanding games at higher resolutions/framerates on battery power. Let's look at All Nvidia Ampere Graphics cards.
All Nvidia Ampere Graphics Cards Currently Available
These are the Ampere Graphics Cards Currently released in a list.
RTX 3060
RTX 3060 Ti
RTX 3070
RTX 3070 Ti
RTX 3080
RTX 3080 Ti
RTX 3090
Nvidia GeForce RTX 3060 12GB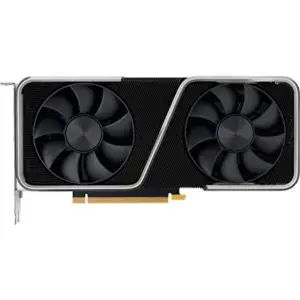 The Nvidia GeForce RTX 3060 features a 12GB GDDR6 memory with the advanced, next-generation Ampere 8nm technology for more performance and reduced power usage. The card also includes 3584 Cuda cores to provide you with amazing graphics while reducing noise and heat. With a 192-bit interface width, this product is perfect for novice PC gamers looking to enhance their gaming experience without draining too much of the resources from the system.
If you're looking for a graphics card that loads games remarkably fast and is future-proof with some incredible new technology, the Nvidia GeForce RTX 3060 12GB might be just right for you. It comes with RT cores so it can run ray tracing games with ease. 
This gadget features a base clock of 1.32 GHz and a boost Clock of 1.78 GHz so it can handle anything thrown its way. With 13 TeraFLOPS of performance power there's almost nothing stopping your glorious game! And as far as memory goes the Nvidia GeForce RTX 3060 has plenty with 12 GB GDDR6 at 15000 MHz effective clock speed; ample space to tackle any challenge coming your way
Nvidia GeForce RTX 3060 Ti 8GB
The Nvidia GeForce RTX 3060 Ti is the best choice for anyone looking to take their game to new heights. Coming in at only $399, this card fits perfectly in your budget while still providing extreme graphics capabilities. With 8GB of GDDR6 memory you will be able to load any program with ease and keep playing well into the night!
With its Ampere 8nm technology with 4864 Cuda Cores, it has incredible amount of graphical performance. It has a base clock of 1.41 GHz and a boost Clock of 1.67GHz while additionally featuring 17.4 billion transistors, 152 texture units and a 256-bit interface. It supports 448GB/s bandwidth making this graphics card one of the best value GeForce RTX GPUs.
Nvidia GeForce RTX 3070 8GB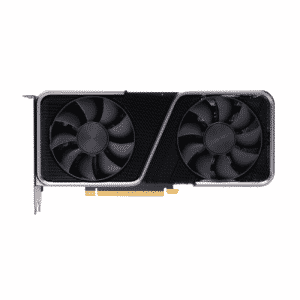 NVIDIA has done it again with the RTX 3070. With 5888 CUDA cores, a boost clock of 1730MHz and 8GB of GDDR6 running at an effective 14000Mhz this graphics card is ready for anything you throw its way. You'll enjoy smooth frame rates and immersive visuals in the latest high-profile games such as Fortnite or DAYZ.
And just like all NVIDIA cards, it takes home top honors for all those moments that require silky-smooth gameplay–especially when playing your favorite eSports titles where competitive players can't afford to compromise on power!
This GPU offers a boost of 168% in performance over its previous generation, as well as an improvement of 12% on VR performance. With 8 GB GDDR6 memory, this card can deliver up to 14 Gbps while also striking a balance between power efficiency and load gamers will love (1.7 GHz)
Nvidia GeForce RTX 3070 Ti 8GB
Gamers looking for a graphics card that is capable of running high-quality visuals without breaking the bank should take a closer look at Nvidia's GeForce RTX 3070 Ti 8GB. The Ampere architecture provides a faster and more robust computing experience, with 6144 CUDA CORES to deliver astonishingly smooth gaming no matter what you are playing on.
With the 192 texture units and 96 ROPs, game designers have plenty of headroom in rendering detail; while with 256-bit memory interface width there is also considerable space for working data buffers so that games can be rendered at super speeds. And with its base clock speed of 1.58 GHz and boost clock speed of 1.77 GHz, this GPU delivers yet another quick performance highlight.
Nvidia GeForce RTX 3080 10GB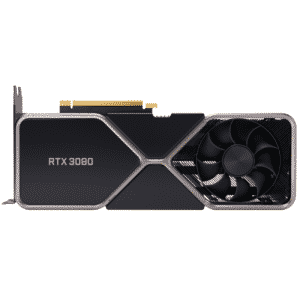 RTX means that this graphics card combines the power of real-time ray tracing with game playing which will push the realism to new levels. 3D visualization and rendering is smoother, high performance gaming frames are faster, and more immersive VR. Nvidia GeForce RTX 3080 has a clock speed of 1.44 GHz (1440 MHz) with a boost clock of 1.71 GHz (1710 MHz). It includes 8704 CUDA CORES which are based on Ampere 8nm architecture. Located inside there are 28 Billion transistors, along with 272 texture units and 96 ROPs.
The Nvidia GeForce RTX 3080 10GB is one of the latest GPUs from NVIDIA. It's built on a brand new Ampere architecture and features 30 TFLOPS of power with 8 GB GDDR6X Memory running at a effective clock speed of 19000 MHz. This card has 24 pipes that can provide vapor-chamber cooling which will reduce thermal throttling when accessing resources in this high specification graphics card.
Nvidia GeForce RTX 3080 Ti 12GB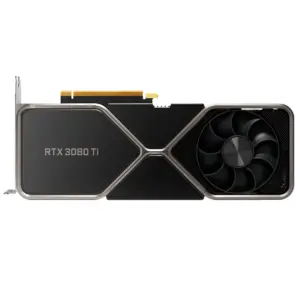 Get More from Your Games with the Nvidia GeForce RTX 3080 Ti 12GB Video Card. The high-performance Turing architecture delivers cutting edge graphics performance that will make your games look better than ever, and it is sure to bring a smiley face to even the most grumpy gamer. You'll enjoy more visual effects and higher resolutions thanks to its 12 GB VRAM, 320 texturing units (TUs), and 112 render output units (ROPs).
With the Nvidia GeForce RTX 3080 Ti you'll see every revolutionary detail in every game when you play at 4K resolutions on today's highest-end displays for unparalleled realism and quality. Plus, ray tracing technology will create near photo-realistic reflections.
The Nvidia GeForce RTX 3080 Ti 12GB is one of the world's fastest cards. It will keep up with you in your favorite online games and give you double the performance levels than even the NVIDIA 10 series graphics cards.
Nvidia GeForce RTX 3090 24GB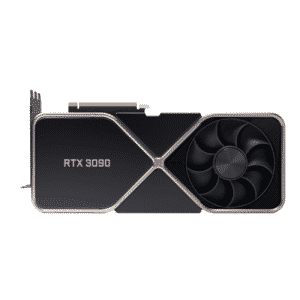 Nvidia's GeForce RTX 3090 will has 10496 CUDA CORES, 328 texture mapping units, and 112 ROPs. It operates at a base clock of 1.4 GHz (1400 MHz) and a boost clock of 1.7 GHz (1700 MHz). This high-end graphics card features Ampere 8nm architecture with 16 GB GDDR6 VRAM; enabling 576 GB/s memory bandwidth.
The utilization of the latest High Bandwidth Memory technology ensures blazing fast performance for your games and multimedia applications in 4K or 8K while delivering ultimate efficiency to let your system run cool as never before so you can enjoy better gaming experiences than ever!
The Nvidia GeForce RTX 3090 is provides a reinforced design so you can take on anything without fearing performance lag (even in VR). This beast has up-to-date when it comes to technology but will never outlive—it stays ahead of industry standards by using Ampere 8nm architecture that's designed with 28.3 Billion transistors.
These are all the Nvidia Ampere Graphics Cards Currently out and there may be more expected in the future. These Graphics cards feature the best performance, and lowest power consumptions currently out there. Thanks to the new architecture prices have also decreased as long as you can get the graphics card for MSRP.
The RTX 3090 is the best but also most expensive graphics card when it comes to performance. But this isn't to say that the RTX 3060 isn't good because it provides amazing performance in all  games and is a lot better than the previous generation cards.
Be sure check our other guides and articles on the best graphics cards you can get if you're looking for a brand new Ampere graphics card or any other graphics card.
Last update on 2023-11-27 / Affiliate links / Images from Amazon Product Advertising API